The AHP® Workplace Labels are designed for use with the dispensing of the AHP® ready to use (RTU) liquid and diluted concentrate solutions.
The workplace labels identify the product inside, lot number and expiry date. They are also resistant to water and chemicals. Can be used with 32oz/1L empty bottle.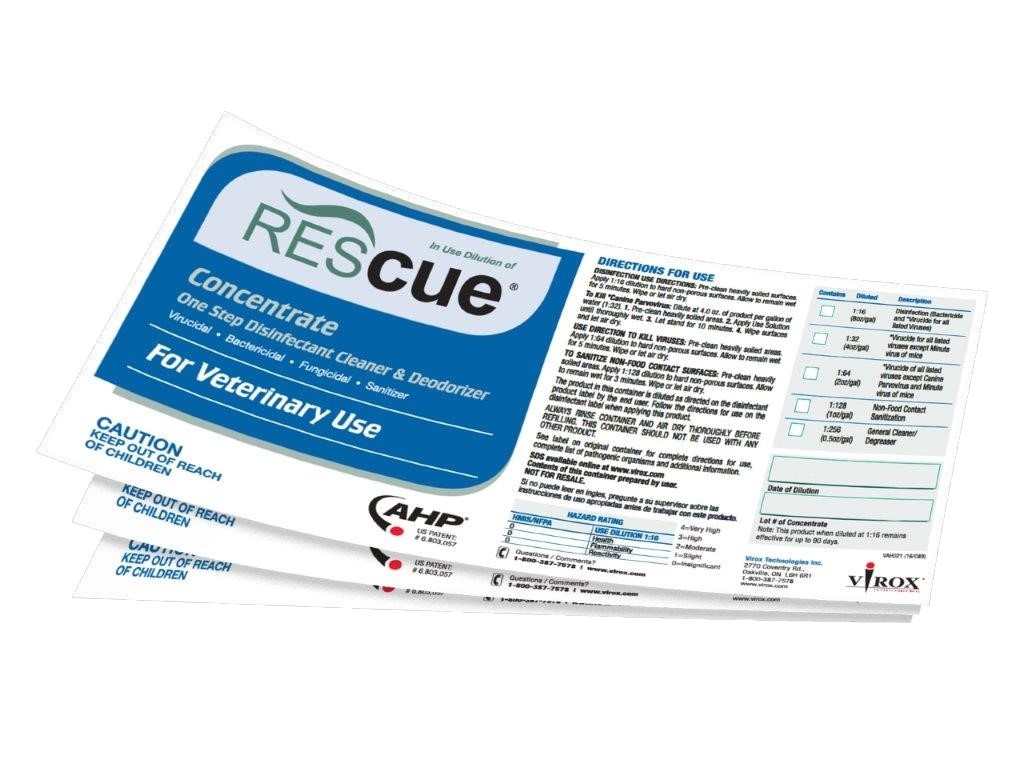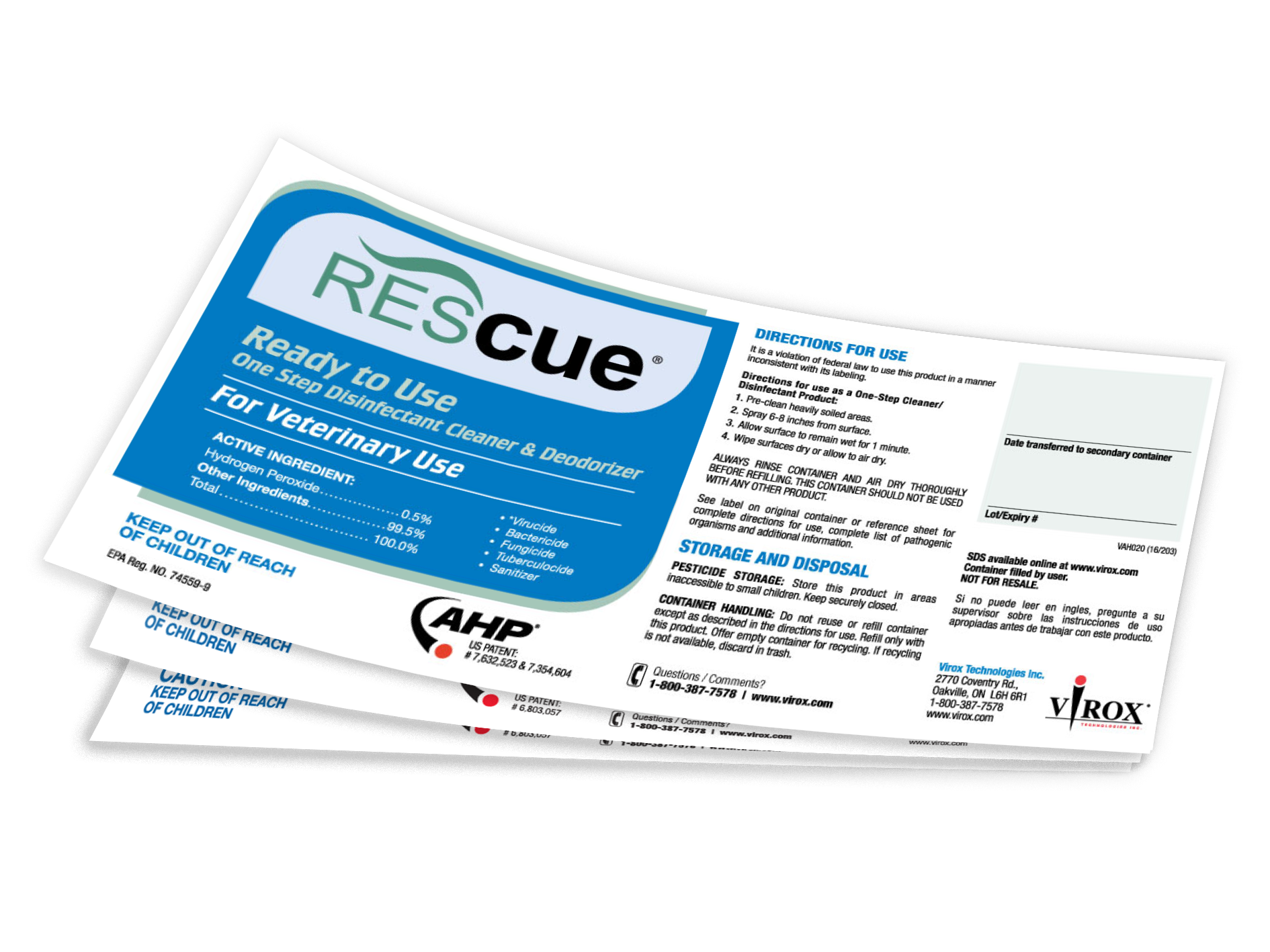 Rescue™ Concentrate Workplace Label
Quantity: 10 labels
Rescue™ RTU Liquid Workplace Label
Quantity: 10 labels
Order Workplace Labels For Your Facility
Have you ordered your Rescue® screen printed secondary bottles yet?
The Rescue® 32 oz. reusable workplace decanting bottle is perfect for diluting Rescue® Concentrate with a foaming trigger sprayer. The bottle is AHP® approved, OSHA complaint and pre-printed with a Rescue® label, which eliminates the need to request workplace labels.
Available through:





Animal Health International
First Vet Supply
Henry Schein Animal Health
Midwest Vet Supply
MWI Animal Health
Patterson Vet Supply
Victor Medical
For additional information on Virox Animal Health products please visit our website